---
USD - Locating A Bottom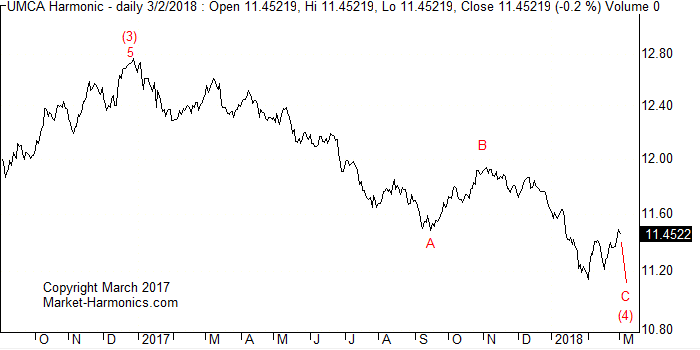 Our proprietary measure of US dollar strength suggests that, while not yet complete, the correction that's been underway since late December 2016 should be in its latter stages. Three of five waves down from the wave B high have unfolded, with two more to go to complete five.
The recent rallies in the Euro, British Pound and Japanese Yen versus the USD should have a bit more left in them, but they should prove terminal and give way to their largest corrections in months. If you trade these and other FX pairs and want to catch the turn, then consider a subscription to Elliott Wave International's Currency Pro Service, where my colleagues and I provided roung the clock forex analysis. Click here to learn more.
---
Do you trade EURUSD, USDJPY, GBPUSD, AUDUSD, USDCHF, USDCAD, EURJPY, GBPJPY, EURGBP, EURCHF or AUDJPY? Learn about EWI's round-the-clock intraday, daily and longer-term Forex market coverage.
Elliott Wave International is now offering a Cryto-currency forecasting service, where my colleagues and I are providing round the clock coverage. Click here to learn more.
---
ęCopyright 2018 Market-Harmonics.com. All content presented is the exclusive property of Market Harmonics. com, which is owned & operated by T. Carrion & Co., LLC, and may not be duplicated or distributed without the express written consent of the author.
This information is provided strictly for educational purposes. No investment advice is being offered. Those investing in these markets are encouraged to consult with qualified investment professionals and perform their due diligence before putting capital at risk.