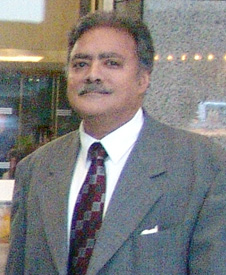 Tony Carrión
Founder, Market Harmonics
& President, T. Carrion & Co., LLC
Since 2000, Market Harmonics has been dedicated to giving investors an edge through an understanding of what truly drives markets – investor psychology. Our research has been featured in BusinessWeek online's Stock Trader newsletter, and followed by money managers and analysts worldwide. The editor of BusinessWeek Stock Trader has commented that "Market Harmonics has the most thorough and insightful charts on the web."
About Our Founder
An Elliott Wave specialist, investor and trader, Tony Carrión studied economics at Columbia University, and has directed his research activities in the area of behavioral trends and alternative investments. His numerous proprietary technical indicators are accessed each day by users worldwide. In 2005, he created the Unweighted Major Currency Average (UMCA) as a tool in forecasting U.S. dollar movements against the world's major currencies. From 2008-2014 he was an Analyst & Trader with the New York-based hedge fund Valquest Capital Management.
Most recently, Tony has joined the currency analysts team at Elliott Wave International, providing intraday analysis on eleven major currencies.
We invite and encourage you to explore our website, including our Free Research pages and publications.
Safe & Profitable Trading,
The Team at Market Harmonics